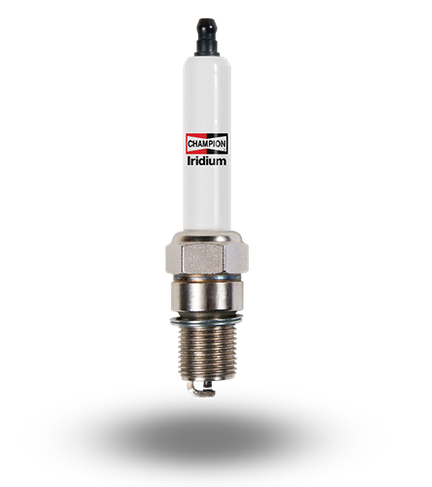 Champion specialises in making high-quality, high-durability spark plugs for static, industrial gas-powered engines. They offer superior engine performance, long-lasting durability, and excellent value for money. The iridium and platinum coating gives Champion designs a longer working life and better performance than traditional, quick-wearing copper units.
Each Champion plug is designed to keep industrial equipment running for years in difficult conditions, creating strong, lasting, durable machinery. For that reason alone, you'll find Champion spark plugs in gas-powered generators, industrial systems, and agricultural machinery throughout the United Kingdom. All Champion plugs are compatible with a range of natural and hydrocarbon-based artificial gases. This makes them ideal for use in petrol, anaerobic, aerobic, and ground-source gas engines alike.
One special advantage of using Champion spark plugs is their high-temperature resistance and operational rating. Inside intense, hot environments such as industrial forges and power plants, Champion products can be relied upon to resist the melting, flaking, or cracking that quickly exhausts other brands of spark plug. Champion's insistence on using high-grade precious metals, FISS resistors, and hot locking technology allows for plugs that can survive and thrive in any industrial space.
The ceramic shell on each Champion spark plug provides the insulation needed to keep the spark plug working at internal machine temperatures of over 850 centigrade. Champion spark plugs are compatible with high-pressure and 'aggressive' environments, too. They work well in machinery used close to dangerous, dirty, and difficult to mitigate sources of dirt and debris.
Champion also pride themselves on being environmentally friendly. The high-efficiency engineering and sustainable parts sourced for each spark plug help to cut CO2 emissions. When in use, Champion's quick response and excellent energy transfer allow you to get more out of your biofuels, particularly with intermittent electrical generators.
Champion is used by several prestigious global engineering brands, including Federal-Mogul. Their combined expertise allows for a superior product to reach the shelf, every time.
Champion Spark Plugs From RM Walsh
RM Walsh stock thousands of different gas-engine components and spark plugs as well as Champion-brand products. Talk to us today about what your engine needs. We'll come up with the solution that's right for you and your company.