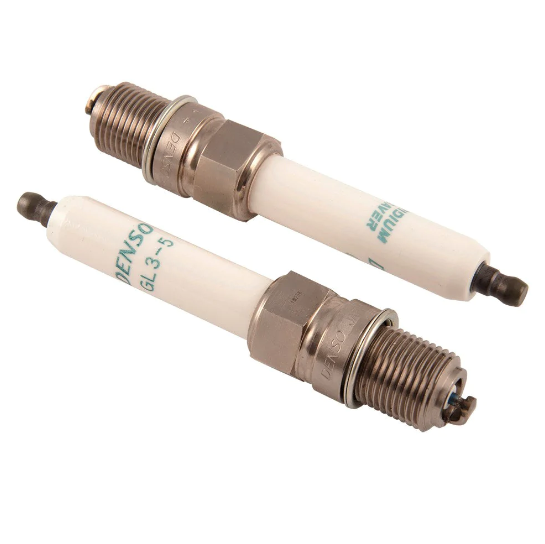 R&M Walsh are a manufacturer-approved supplier of DENSO cogeneration industrial spark plugs, all of which are designed, developed, and manufactured to deliver the highest performance standard. Now, as part of their ongoing drive for exceptional quality, DENSO's cogeneration spark plugs are undergoing significant enhancements. 
Improved Resistance To Wear
A key enhancement to DENSO's cogeneration spark plugs is a change in the material composition of the alloy that is used to manufacture the centre electrode chip. This has been introduced, not only to secure better performance, but also to provide more capacity to manage variations in the price of precious metals, which has fluctuated wildly in recent years.
The new patented alloy has been developed to deliver optimum wear resistance, so that a centre electrode with a lower diameter can be used without impacting the working life expectancy of the spark plug. This change is the result of extensive testing and data collection from a range of cogeneration engines. The new GE3-5 and GI3-3 spark plugs demonstrate the same durability as their predecessors, even with the reduced diameter centre electrode.
How The New DENSO Cogeneration Spark Plugs Can Be Identified
To prevent DENSO's new generation spark plugs from being confused with the previous versions, a clear underscore has been added to the product description on the spark plug (for example, GE3-5 is the successor to the previous GE3-5).
Apart from the reduced diameter centre electrode, no other changes have been made to the existing range of spark plugs, either externally or internally.
The enhancement will, initially, be applied to the GE3-5 and GK3-5 spark plugs. In time, the same change will be made to (in chronological order):
GI3-1, GL3-1, GT4-1, GI3-3, and GL3-3 variants

GE3-1, GK3-1, GE5-1, GE2-1, GK3-1A & GN3-1A variants

GE3-1 variants.
Contact R&M Walsh For More Information
At R&M Walsh, we have been supplying high performance industrial spark plugs for gas-fired industrial engines for over 25 years to customers throughout the UK.
To find out more about our DENSO spark plugs, or to place an order for fast nationwide delivery, please contact us on 01782 858769 or send us an enquiry.