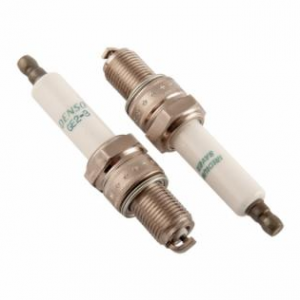 The new industrial spark plug DENSO GE 2-3, developed for state-of-the-art industrial, gas-powered combustion engines is now here. The GE2-3 is built for high-stress environments, with its longer ceramic insulator which offers best flashover protection, and its integrated stress resistant monolithic resistor suppresses electromagnetic interference (EMI).
It has a J-type electrode design and use of higher erosion resistance materials, a centre electrode with a laser-welded iridium alloy pad and a protruding ground electrode with copper core and laser-welded iridium pad. The denso industrial park plug is ideally suited for operation with natural and special gases.
Applications:
MAN® E28 series; E32 series M14 cylinder heads; MTU® Series 400; Rolls Royce® K & C engines.
Cross References:
DENSO®: GE3-1, GE3-5; BOSCH®: 7315; BERU®: 14GZ-LL, 14GZ-LL2: 14R-4DIU2,14R-4DIU3; Federal Mogul®: FN85WWCC, FN86WWCC: RN79G
The Denso GE2-3 From R & M Walsh
If the GE2-3 sounds like the right choice for your engines, contact R & M Walsh today. Available now, alongside a huge variety of other spark plugs.