Get 5% discount on your first purchase using Discount Code RMW-FIRST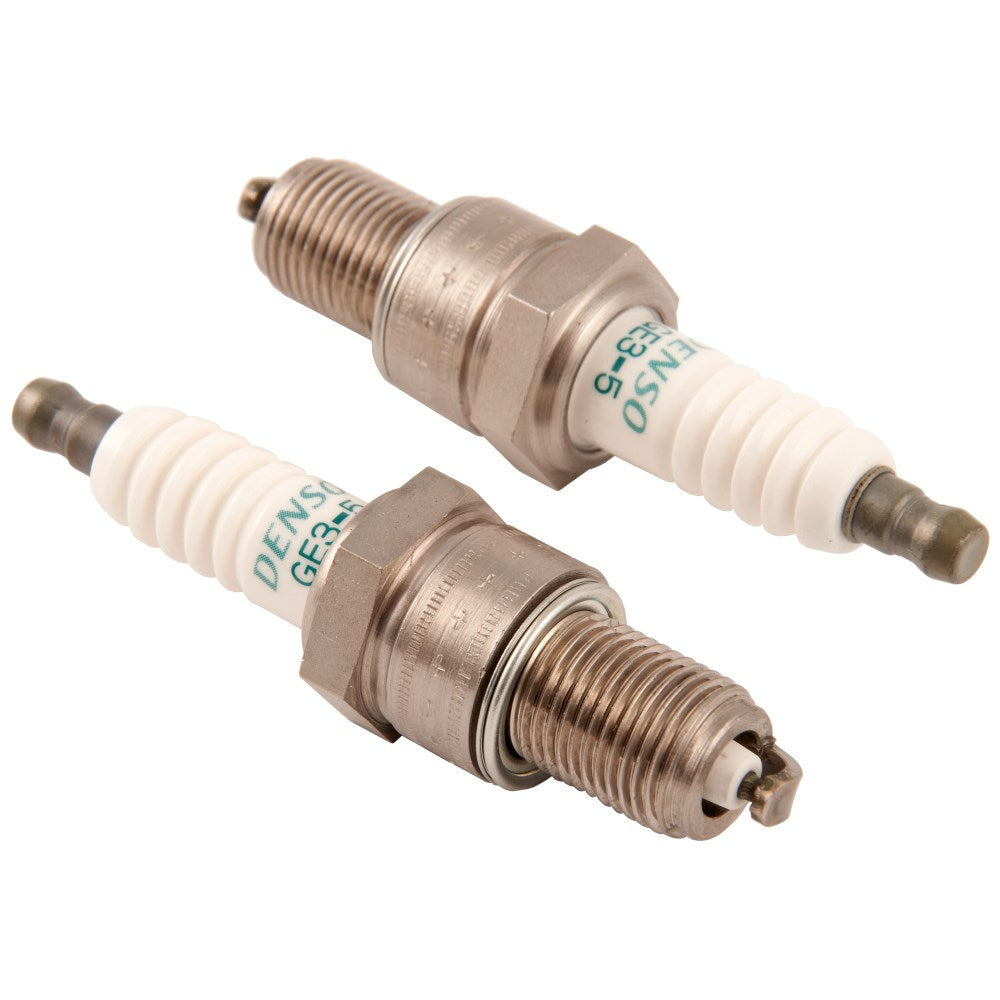 Spark Plug DENSO®
GE3-5-96
£4,956.48
ex. VAT
( £5,947.78 including VAT )
Price stated per box of 96.
High performance Denso® industrial spark plug.
| | |
| --- | --- |
| Engine Make | Model |
| Ariel | JGS-1 High Tension, JGS-1 Low Tension |
| Arrows | VRG220, VRG330 |
| Caterpillar | 3306, G333, G343, G33304, G3400 Series |
| Cummins | No. 173416 w/N677 Gasket(w/special adapter, No.90210035, 90210036) |
| Dorman | 3DAG, 4DAG, 6DAG, 6QG, D ATG4, 6, 6SEG, 8SEG, 12SEG, 6SETCWG MinNox |
| John Deere | 300 Series |
| Liebherr | G924 T, G 924 TC, G 926 T, G 926 TC, G 926 TC 40 |
| MAN | E 0824 E 301, E 0824 E 302, E 0826 E 301, E 0826 E 302, E 2842, E 2842 LE, E 2843 LN, E 2876, E 2866 LUH01 |
In stock for immediate delivery
additional information
Advantages
DENSO® is one of the world's leading manufacturers of spark plugs. No matter what kind of spark plug you need, DENSO® meets all the requirements and more. An outclassing list of industrial plugs. DENSO® has developed Iridium Co-Generation Spark Plugs – a unique range of robust, high performing Iridium spark plugs especially for the gas engine industry. Iridium Co-Generation Spark Plugs combine all the performance benefits of DENSO®'s Iridium Spark Plug technology with several additional efficiency advantages. Choose from Iridium Saver, Iridium Saver Performer and the latest Iridium Saver DDI. The Denso® Iridium saver spark plug program consists of is a limited number of spark plugs but each of an outstanding product quality. DENSO® Iridium Saver Spark Plugs are a range of high efficiency, long-life spark plugs for gas engines that use Iridium technology to increase plug life and performance. The term 'Saver' implies the reduction in maintenance costs achieved by the extended plug life in high pressure, lean-burn engines.
Find Out More
We are an independent spark plug specialist with more than 25 years' experience supplying pre-chamber spark plugs and other components for gas-fired industrial engines.
If you are unsure of the part you need, please contact us withdetails of your engine, and we can advise you about the best pre-chamber spark plug to fit your application.