Get 5% discount on your first purchase using Discount Code RMW-FIRST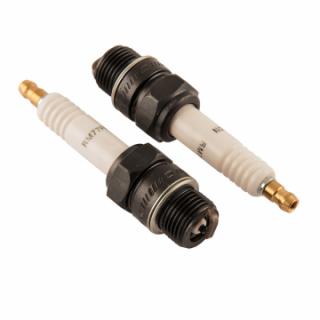 Spark Plug CHAMPION®
RM77PP #217
£27.77
ex. VAT
( £33.32 including VAT )
High performance Champion® industrial spark plug.
| | |
| --- | --- |
| Engine Make | Model |
| Case | A284, A377, 159G Natural & LP Gas, 188G, 301G, 377G Natural & LP Gas |
| Climax Gasoline | CE101, CE106, CE264, V 80, V 85, V 122, V 25 |
| Cooper - Bessemer | ENG, GNG, GDJ, GMA, GMB, GMC w/G402 Reducing Bushing, GDT, GFB, GFE, GFK w/G402 Reducing Bushing |
| Dorman | 12SG, 6PG, 12PG, 12S, 12STCWG, 12STCAG, 6PG, 12PG |
| Fairbanks Morse | 38D8-1/8 Series |
| John Deere | Natural & LP-Gas 400, 500 Series Natural & LP Gas |
| M.E.P. Industries | M.E.P.-6, -8, -10, -12 |
| Minneapolis - Moline | Naturla & LP-Gas 206-4A, 220-4, HD220-4A, M220-A4A, 283-4A, HD504-6A, 336A-4A, HD425-6A, HD504A-6A, 605A-6A, 605B-6A, HD605-6A, HD800-6A, HD800A-6A, 1210-12A |
| Rathbun Jones | Models w/G-402 Reducing Bushing |
| Roiline | F1500, H2000, H2470 (Light Load), F1500, H2000, H2470 (Heavy Load), H540, H844, H570, H884, L3230, L3460, L4000 (Light Load), L3230, L3460, L4000 (Heavy Load), High Compression F1500, F1850, H2000, H2150, H2470, L3000, L3230, L3460, L4000 |
Available from manufacturer. Please contact us for details.
additional information
Advantages
CHAMPION® is a premium ignition brand exclusively distributed by Federal-Mogul® in the global aftermarket. The CHAMPION® brand has a proud history of technical innovation and product development. Champion® has been a spark plug manufacturer from the earliest developments of the spark ignited engine. Today, it provides quality plugs to the world's leading car manufacturers and the aftermarket. Federal-Mogul® Corporation Federal-Mogul® is an innovative and diversified $6.9 billion global supplier of products, trusted brands and solutions for braking, engine & sealing, steering and routine service parts. Serving manufacturers of automotive, light commercial, heavy-duty and off-highway vehicles, as well as power generation, aerospace, marine, rail and industrial applications. Since the company start in 1899, it has celebrated countless victories and milestones leading the way in world-class automotive products. Today, the FMO Corporation has 45,000 employees working across 34 countries, 103 manufacturing sites and 18 distribution sites. Champion® became part of the Federal Mogul® Corporation in 1998. Champion® Spark Plugs Champion® Industrial Spark Plugs is an industry-leading brand name and technology servicing all applications and markets throughout the world. Champion® was the first to pioneer ignition products for industrial applications and, for over 100 years, is still driving the market in product excellence. Today, Champion® is a brand name of the Federal Mogul® Company. Champion® has manufacturing facilities located throughout the world. There is worldwide assistance in the fields of engineering and technical services to the engine and vehicle manufacturers. Resources and know how are shared with the Beru® brand and Research and Engineering programs have traditionally been concentrated on the single task of providing quality spark plugs for every application. As a result, spark plug design and application at Champion® has become a highly specialised science to keep pace with the rapid developments in engines, ignition systems, fuels and lubricants. The terminology "spark plugs" is inadequate to describe the wide range of Champion®-developed ignition devices. In addition to spark plugs for all automotive, marine, industrial and aircraft engines, these devices include igniters for turbine engines and space vehicles, glow plugs for diesel engines, thermocouple plugs for engine and fuel development research and other design variations, too numerous to list.
Find Out More
We are an independent spark plug specialist with more than 25 years' experience supplying pre-chamber spark plugs and other components for gas-fired industrial engines.
If you are unsure of the part you need, please contact us withdetails of your engine, and we can advise you about the best pre-chamber spark plug to fit your application.