Get 5% discount on your first purchase using Discount Code RMW-FIRST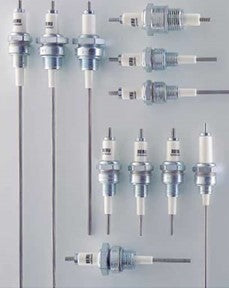 Igniter BERU®
ZE 14-12-400 A1 / 0009.340.042.05.05
£42.23
ex. VAT
( £50.68 including VAT )
Beru® special igniter/electrodes.
Available from manufacturer. Please contact us for details.
additional information
Advantages
Due to decades of experience, Beru® has become a leader in the industry and is continually improving ignition electrodes. One example of this continuing improvement is the ceramic body, specially developed to provide fracture stability and dielectric strength. Other examples are the gas-sealed electrode and the 2-part centre electrode, which is reinforced through glass ceiling and has a particularly high mechanical strength. Beru® ignition electrodes are specially manufactured to customer specifications. In any length desired – and, if planned for periodic use, also with the corresponding humidity insulation.
Find Out More
We are an independent spark plug specialist with more than 25 years' experience supplying pre-chamber spark plugs and other components for gas-fired industrial engines.
If you are unsure of the part you need, please contact us withdetails of your engine, and we can advise you about the best pre-chamber spark plug to fit your application.