Get 5% discount on your first purchase using Discount Code RMW-FIRST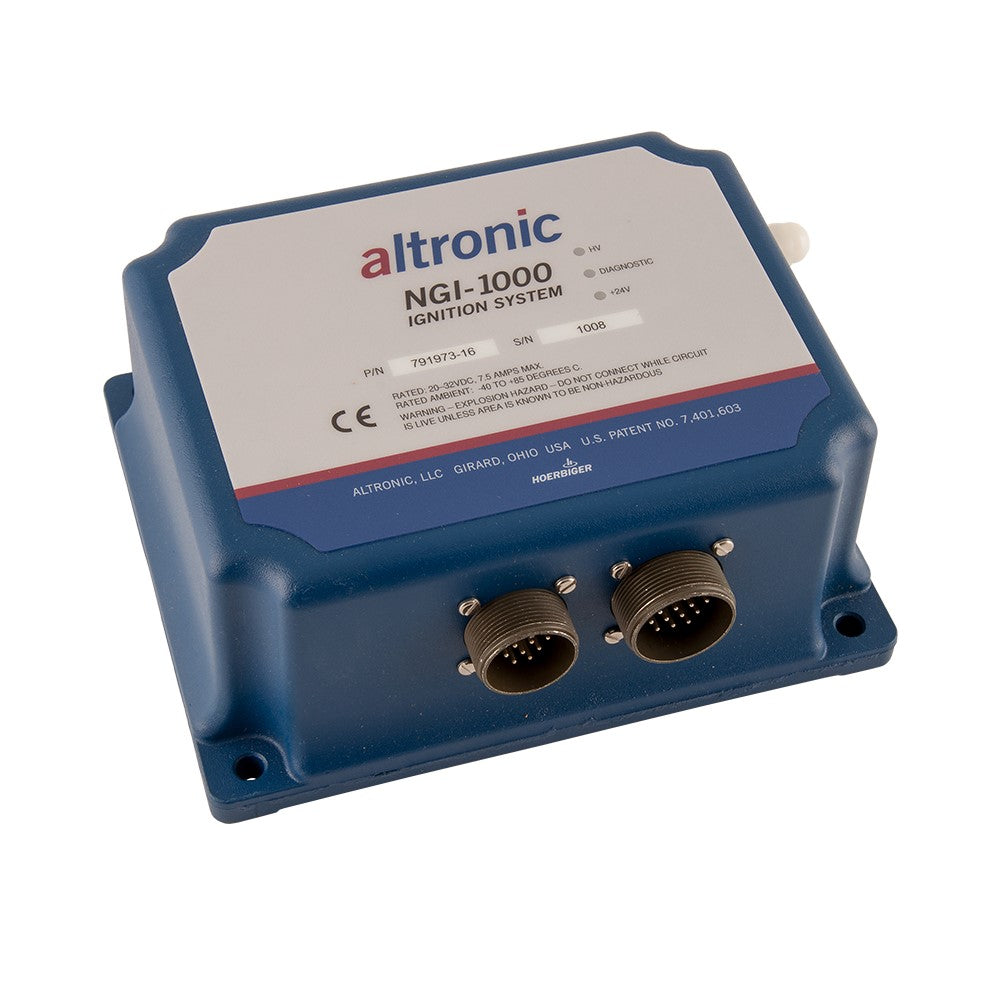 Altronic® Ignition Unit NGI-1000 Unit 16-OUTPUT
791973-16
£1,339.45
ex. VAT
( £1,607.34 including VAT )
Each.
Altronic® ignition unit.
Available from manufacturer. Please contact us for details.
additional information
Advantages
Altronic® offers a broad range of products for spark ignited, natural gas fuelled engines and reciprocating compressors. Altronic®, LLC. produces ignition systems for spark-ignited, natural gas engines, instruments and controls for heavy duty rotating equipment, and control panels used principally in the oil and gas industry. Altronic® is part of the Hoerbiger® Engine Solutions division. Altronic® digital and solid-state ignition systems are the standard the world over. Altronic® began production of the solid state Altronic® I ignition system for one-cylinder oil pumpjack engines in 1966. This line was later extended to four variations covering all stationary engines from 10 to 10,000 horsepower. In the mid-1980's, Altronic® introduced ignition systems based on digital circuits. These provided greater timing accuracy, the ability to change ignition timing electronically, and useful diagnostic information for the engine operator. Today, Altronic® digital ignition systems are the OEM standard used by most stationary gas engine manufacturers worldwide. Altronic® also produces a line of ignition accessory items including the FLASHGUARD™ industrial spark plugs and spark plug leads, specifically designed for heavy-duty continuous operation. Altronic's® digital instrument line began in the late 1970's with the industry's first digital annunciator, which replaced up to 32 electromechanical relays as indicators of alarms on gas compressors. This line now includes tachometers, hourmeters, pyrometers, and microprocessor-based instruments for monitoring pressures, temperatures, speed and ignition timing. In addition, engine air/fuel ratio controls are available.
Find Out More
We are an independent spark plug specialist with more than 25 years' experience supplying pre-chamber spark plugs and other components for gas-fired industrial engines.
If you are unsure of the part you need, please contact us withdetails of your engine, and we can advise you about the best pre-chamber spark plug to fit your application.