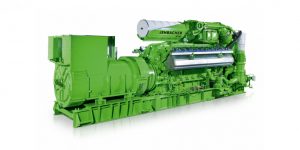 At R & M Walsh, we understand how important it is to keep your Jenbacher gas engines operating in full working order.
We also recognise that only the highest quality replacement parts will ensure your plant's productivity and availability, reducing unexpected downtime, improving efficiency, and decreasing your operating costs.
OEM Or Generic Replacement Leads?
High-tension leads are vital to the full operational status of your Jenbacher equipment but, until now, the 400 and 600 series gas engines have required an OEM-manufactured HT lead. With high costs, replacing this part has been expensive, eating into your maintenance budget and damaging your profits.
At R & M Walsh, we offer a non-OEM HT lead that will reduce the cost of replacement without damaging the efficiency and productivity of your plant.
With over 25 years' experience of gas engine ignition systems and specialist knowledge of the range of spare parts this type of equipment needs, we can guarantee that the non-OEM HT leads for Jenbacher gas engines are a viable cost-effective alternative, without compromising on quality or efficiency.
For your non-OEM replacement HT leads, quote the following details:
600 Jenbacher: TEC 0301 (part number 579729)
400 Jenbacher: TDG0649 (part number 657540)
Find Out More
Each lead is engineered to the same performance, efficiency, and quality standards as the Jenbacher originals.
For more information about our non-OEM replacement HT leads for Jenbacher gas engines, simply give R & M Walsh a call on 01782 983376.