When it comes to industrial gas-fuelled engines, high-tension leads or 'HT leads' play a critical role in igniting the fuel mixture in the combustion chamber. If you have damaged or faulty leads, your engine won't be able to start or run properly. In this article, we'll discuss everything you need to know about HT leads – from what they are and how they work to the best ways to maintain and replace them.
What Are High Tension Leads?
High-tension leads are often referred to as ignition cables, spark plug leads, candles, drop leads, secondary leads, extensions and more. They are high-voltage wires that connect the ignition coil to the spark plug in each cylinder of an industrial engine. In short, HT leads are the wires responsible for making the spark plugs 'spark', which ignites the gas and air mixture in the combustion chamber.
Types Of HT Lead Used In Industrial Engines
There are different types of HT leads on the market, consisting of two major components, conductor and shielding. The materials used for these determining properties.
Common conductors used include carbon, copper and tinned copper.
Copper and carbon conductors are often the most cost-effective options, although carbon is not as durable.
Tinned copper increases price but also performance and durability.
Common shielding includes rubber, PVC and silicone.
Silicone HT leads are the most durable of the three, making them a popular choice for anyone looking to extend the life of their ignition system.
Other considerations include coil connection type, length of HT lead and spark plug connector.
There are many types of coil connections to consider - the main ones used in industry today are eyelet bolt on, AMP and SAE. This will be determined by the type of ignition coil used.
What Length Do You Need?
Another essential aspect to consider when dealing with HT leads is choosing the right length. Different engine models require different lengths of HT leads, and selecting the wrong one could mean your leads will be either too long or short. This could affect the engine's timing and lead to poor performance or fuel efficiency. Therefore, it's imperative to know the appropriate length of HT leads you require before installation. The distance between the coil and the engine spark plug connector will determine this.
Spark Plug Connectors
In many cases spark plugs are located deep inside the cylinder head which means that a long spark plug connector is required. These are made from rubber, plastic or Teflon, the most durable of which being Teflon. They come in all shapes and sizes, most containing a 5ohm resistor.
Off The Shelf Or Bespoke HT Leads?
Here at R&M Walsh Ltd, we offer HT leads of the highest quality, made from the most durable of materials, and available in several different lengths to suit most types of industrial gas engines. These could be direct replacements or made to measure bespoke items.
If you require a white label service, we can include a company logo on our HT leads free of charge, which is great for businesses looking to build their brand.
We also offer replacement silicone o rings for the bottom of our HT leads, providing an easy and cost-effective way for end-users to extend the life of the leads. We also supply an adaptive for the ignition and SAE connection to connect all types of coils.
Servicing And Maintenance
HT leads require regular maintenance to function properly. A damaged HT lead can cause engine misfires and other issues that can drastically reduce engine performance. We recommend regularly inspecting your HT leads for wear and tear and replacing them whenever necessary. By doing so, you can avoid costly repairs and keep your application running smoothly.
Purchase HT Leads Online
HT leads can be purchased directly through our new R&M Walsh Ltd online store, with a 5% discount on all purchases made through a customer trade account. Please click here to make a purchase today or contact us directly if you have any questions.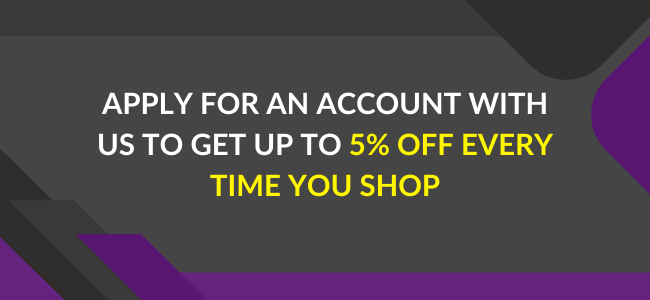 Image Source: Canva