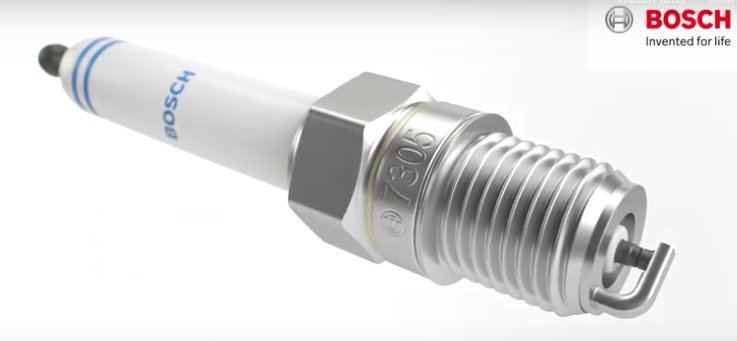 Bosch's new generation of industrial combustion engine spark plugs offer exceptional, low-hassle performance and extended run times. Recent advancements in spark plug technology, such as double iridium electrodes, make the 7305 and 7308 flagship units stronger and more efficient than ever before.

Here are some of the advantages that Bosch 7305 and 7308 iridium spark plugs offer if installed in your gas industrial combustion engines.
1. Is The Installation Process Simple?
The new 7305 and 7308 model spark plugs have a tapered ceramic insulator now with its ribbing removed, allowing for easier HT lead installation, in turn lowering the risk of unnecessary force or misalignments during the installation process. The now larger Hex height housing allows for better stability of the installation tool.
2. How Is This Manufactured?
Each new Bosch industrial spark plug is manufactured with a larger amount of ceramic which increases mechanical and dielectric strength resulting in improved wear behaviour. The increased thickness of the ceramic allows it to withstand intense heat, pressure, and stress. Additional premium features, such as an increased curling area which connects the inner electrode to the outer, help to complement this strong ceramic framework. The new uniform plating process added to the thread provides improved anti-seize and corrosion protection.
3. How Is The Service Life?
New improved electrode design increases service life, whilst high quality iridium is added by Bosch patented continuous wave LASER and welded to both centre and ground electrode. The larger ground electrode profile increases mechanical strength and thermal conductivity thus contributing to improved wear behaviour which vastly increases the operational lifespan of Bosch units by preventing carbonisation and degradation. The new 7305 7308 double Iridium spark plugs have a 30% longer service life than their predecessor.
Find Out More
If you're looking to purchase the Bosch 7305, 7308, or any other spark plug for use in your industrial equipment, talk to R & M Walsh today. Our company stocks and installs anything and everything you might need to optimise your gas-powered combustion engines.